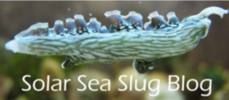 Good Luck, Little Veligers!
The clusters on the Udotea are gone, and one hopes that some of the little guys will stay alive and settle.  In an effort to improve their chances, I got rid of the old circulation pump (a low-flow Hydor Ekip pump/heater combination with screen over the intake) for a potentially more plankton-friendly airlift system.  The idea was to use an air pump to generate flow, but to contain the bubbles to reduce salt creep from the splash.
Here is the unit, being assembled.  Just some 2″ PVC pipe and fittings.
Insert the air stone, and there it is:
Here it is in the tank.  The good news is that it does indeed move water and minimize fizz in the tank.
The less optimal aspect is that, when you think about it, a chamber with bubbles rising in it is….. a protein skimmer.  I am still working on keeping glop from being ejected from the top of the unit.  Also, I hope little planktonic guys are not being extracted by the process of foam fractionation.
Nonetheless, we will still have some larvae to work with.   We have at least three egg masses still developing, including this rather spectacular coil of eggs.  Anyone care to count them?
Stay tuned for a few more exciting developments over the next few days.